Wood Floorers specialise in fitting high end, bespoke hardwood floors, whether it be a small domestic property or a much larger commercial space. We are a small team, run by Tom Buchanan and able to offer a very personal service.
With over 15 years experience we can advise on, supply and install any type of hardwood floor, from simple strip boards to more intricate parquetry designs in a wide variety of finishes. We are very comfortable working for both private clients or large businesses.
We work closely with some of London's leading timber flooring suppliers, to offer a complete service from supply to installation, and after care maintenance, to ensure that your floor remains looking it's best at all times.
Working in small teams, we are able to ensure that standards are always kept to an extremely high level, and costs are kept low. We always use the best possible materials available on the market. We promote the use of products derived from renewable sources and always aim to use ethically sourced timber grown in sustainable forests.
Please don't hesitate to call anytime for a free consultation.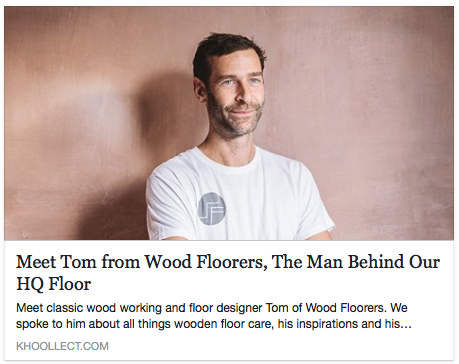 You can see load of different jobs we've done over on our Projects page



---